4.5m Slab to Slab Ceiling Height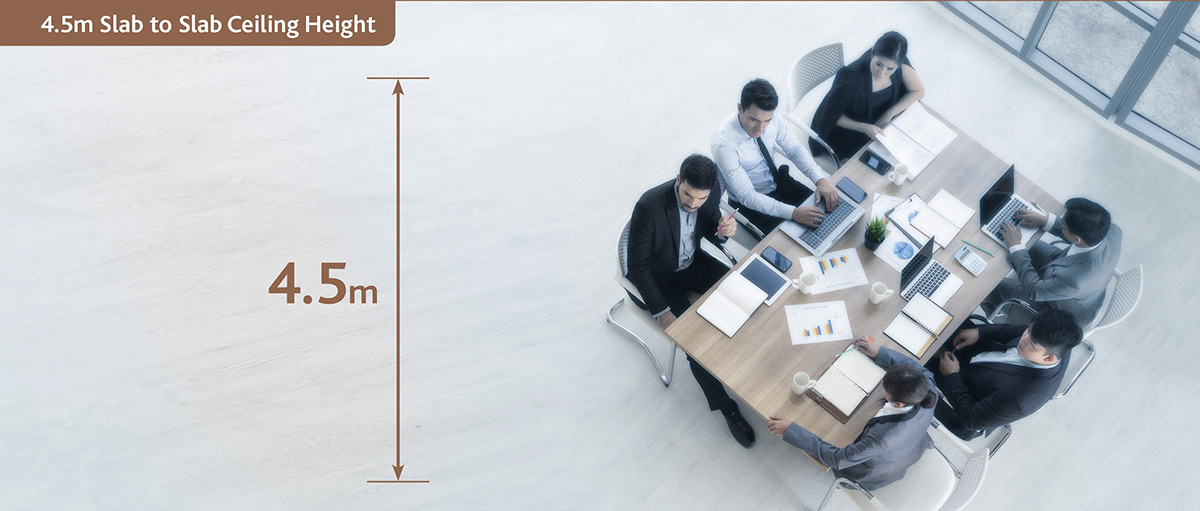 With its 4.5m ceiling height, Infinity Tower will have the highest class-A office standards for ceiling height, allowing all types of raised floors and false ceilings.
It is quite astounding how the commercial platform hangs as if in mid air. With no columns attached to it, it's quite a remarkable view. The podium area offers a double height space of approximately 13 meters for the planned showroom area. Adding to it, the ground level has a height of 7 meters, and the first podium itself is 6 meters high.
Along with the elegant design, the office space is built without any interior columns, sizing up to 32 meters by 38 meters. Some facilities here and there add to the innovative layout of the project.