Tallest Office Building in Egypt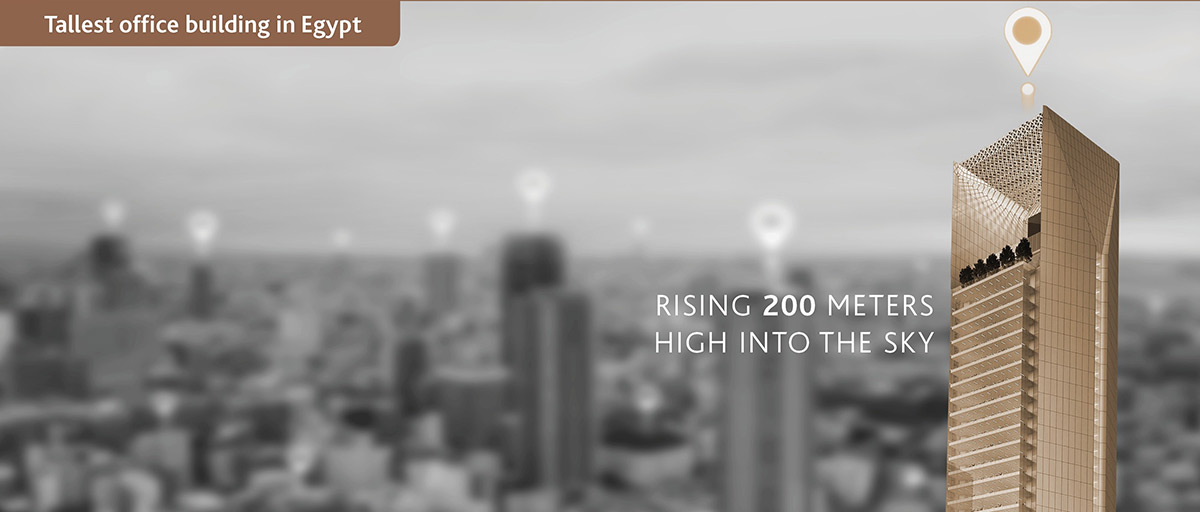 Tallest building in Egypt, With its 200m height, Infinity Tower is considered the tallest office building in Egypt and the 5th tallest building in Africa.
It is quite astounding how the commercial platform hangs as if in mid air. With no columns attached to it, it's quite a remarkable view. The podium area offers a double height space of approximately 13 meters for the planned showroom area.
Adding to it, the ground level has a height of 7 meters, and the first podium itself is 6 meters high.
Once this Tower is finished, it will no doubt be one of the best designs in Cairo.
Infinity Tower embodies the vision of reaching for the stars!