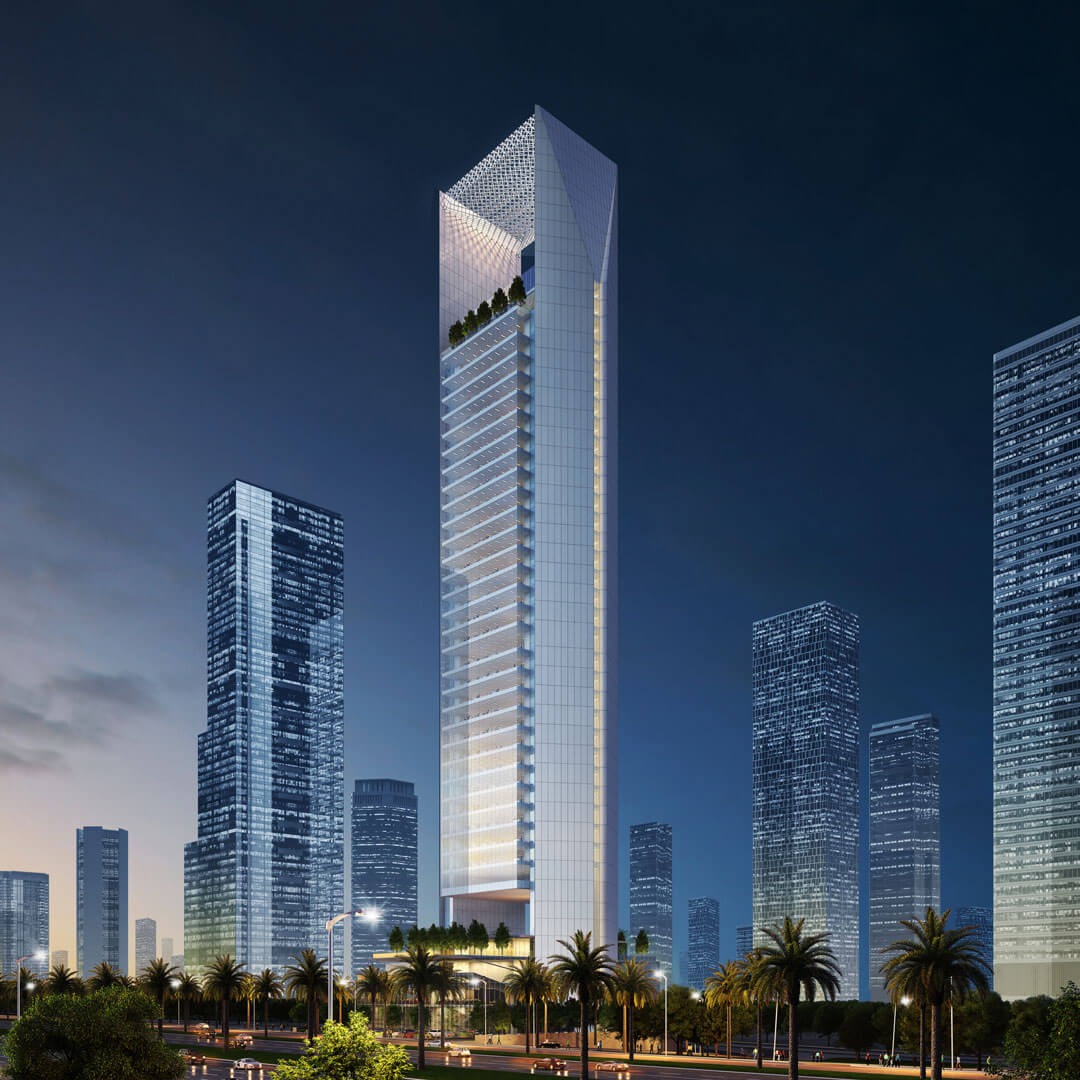 Infinity Tower
A NEW HEIGHT OF CAPABILITIES
Infinity Towers for Urban development is introducing to Egypt's New Administrative Capital, the latest of the world's construction engineering technology, Infinity Tower.
Strategically located in the Central Business district, overlooking the Iconic Tower, Infinity Tower is integrating both art and science to interpret unique ideas into creative, sustainable, economic, and functional solutions.
The project is designed to create a fundamental change in construction methodology by utilizing the latest building management technology and seamlessly luxurious designs. Paying highest attention to details, Infinity Tower intends to become one of the platinum LEED-certified projects in Egypt, along with meeting all standards of Class A office buildings.
With a height of 200 metres, Infinity Tower offers 100+ office spaces ranging from 118 square metres and up-to 1,560 square metres of columnless open spaces, along with 20 commercial spaces, 5 levels of underground parking for accommodate 800 cars, and a total of 16 elevators.
Infinity Tower
Project Completion
Backed by years of experience in the design and construction of high-rise buildings, Infinity tower is ahead of its construction schedule.
PIONEERING SMART SUSTAINABLE
PROJECT FEATURES
The Central Business District (CBD) is designed to reflect the urban and real estate development in the country. It is located in the heart of The New Administrative Capital between the northern and southern axes of Mohamed Ben-Zayed.
 
Infinity Tower is strategically located in in the heart of the Central Business District, surrounded by all the major areas, projects, destinations and developments in the New Administrative Capital, and is only 300 metres away from the Iconic Tower.