Infinity Tower owes its success to the invaluable contributions and unwavering support of our esteemed success partners. We meticulously selected these partners with utmost care, ensuring their expertise aligns with various areas of our project. Each partner was chosen for their exceptional skills and knowledge in their respective fields, bringing diverse perspectives and specialized insights to our collaborative efforts. Their expertise, collaboration, and commitment have played a pivotal role in the remarkable achievements we have attained. Together, we have navigated challenges, embraced innovation, and realized our shared vision of excellence.
Salama Structural Engineers (SSE) – Lead Consultant
Salama Structural Engineers is a leading firm specializing in structural engineering. With extensive experience and a reputation for excellence, they have worked on prestigious projects worldwide. Their expertise encompasses high-rise buildings, commercial complexes, bridges, and infrastructure developments. Known for innovative design solutions and meticulous attention to detail, Salama Structural Engineers ensures the highest standards of safety and quality.
Salama Structural Engineers (SSE) acted as the lead consultant for Infinity Tower. With their specialized expertise in structural engineering, they played a pivotal role in the successful development of the project. As the lead consultant, SSE provided vital guidance, oversight, and technical knowledge to ensure the structural integrity and safety of Infinity Tower. Their extensive experience and meticulous attention to detail helped shape the building's design, ensuring it met and exceeded industry standards. The contributions of SSE were instrumental in bringing the vision of Infinity Tower to fruition, creating a remarkable and secure structure that stands tall as a testament to their expertise and dedication.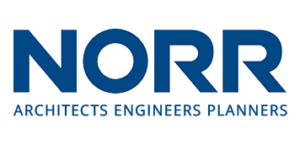 NORR Group is a renowned architecture and engineering firm with a global presence. With origins dating back to 1938, NORR has established itself as a leading player in the industry, offering a comprehensive range of services in architecture, engineering, and planning. The firm has worked on numerous prestigious projects across various sectors, including commercial, residential, hospitality, healthcare, and institutional. Some of their most famous projects include the Burj Khalifa, the world's tallest building, showcasing their expertise in creating architectural marvels.
NORR has played a significant role in the development and success of Infinity Tower. As a renowned architecture and engineering firm, NORR brought their extensive expertise and creative vision to the project. Their involvement encompassed various aspects of the Infinity Tower project, including architectural design, structural engineering, and interior planning. Their team worked diligently to create a striking and functional building that not only meets the highest standards of quality but also embraces the unique needs and aspirations of the development.
Cracknell – Landscape Consultant
Cracknell is a renowned landscape consultant with a strong reputation in the industry. With a history spanning several decades, Cracknell has built an impressive portfolio of projects across the globe. As a landscape consultant, Cracknell's expertise lies in creating exceptional outdoor spaces that seamlessly integrate with the surrounding environment. From urban parks and public spaces to private gardens and large-scale masterplans, Cracknell's designs are known for their aesthetic appeal, functionality, and sustainability.
Their involvement in the project included the design of outdoor amenities, green spaces, and landscaping elements surrounding Infinity Tower. By considering factors such as user experience, sustainability, and the local environment, Cracknell contributed to creating an inviting and visually pleasing outdoor environment for tenants and visitors alike.

Lerch Bates – Vertical Transportation
Lerch Bates is a renowned global consulting firm specializing in vertical transportation, façade access, and logistics solutions for the built environment. With a history spanning over seven decades, Lerch Bates has established itself as a trusted advisor and industry leader. Lerch Bates' expertise extends to various sectors, including commercial, residential, hospitality, healthcare, and transportation.
Lerch Bates played a crucial role in the decision to include 16 elevators in Infinity Tower. Through their expert analysis and traffic assessment, Lerch Bates determined that this number would effectively meet the building's anticipated traffic demands, minimizing waiting times and enhancing user experience. Their expertise in elevator capacity, speed, and distribution guided the design of a reliable and efficient vertical transportation system. Lerch Bates' contribution exemplifies their commitment to optimizing vertical mobility solutions, ensuring a seamless experience for occupants of Infinity Tower.
Zaki Hashem & Partners – Legal Consultants
Zaki Hashem & Partners is a distinguished law firm known for their expertise and excellence in the legal field. With a rich history and a strong reputation, Zaki Hashem & Partners provides a wide range of legal services to clients. Their team of experienced lawyers specializes in various practice areas, including corporate law, commercial transactions, dispute resolution, intellectual property, and more.
Zaki Hashem & Partners has been entrusted with the role of legal consultant for Infinity Tower. As a distinguished law firm, they bring their extensive expertise and experience to ensure that all legal aspects of the project are carefully considered and addressed. Their team of skilled lawyers specializes in the intricacies of real estate and construction law, providing valuable guidance and support throughout the development process.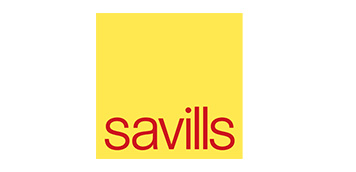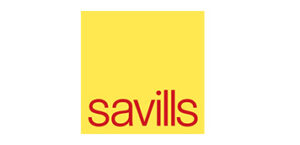 Savills Egypt – Property & Facility Management
Savills Egypt is a prominent real estate services provider operating in the Egyptian market. As part of the global Savills network, they bring extensive expertise and a strong reputation in the industry. Savills Egypt offers a wide range of real estate services, including commercial and residential property sales, leasing, property management, valuation, and advisory services. With a deep understanding of the local market and a commitment to client satisfaction, Savills Egypt assists individuals, investors, and businesses in navigating the complexities of the Egyptian real estate landscape.
Savills Egypt has been entrusted with the responsibility of handling the property and facility management of Infinity Tower. Their dedicated team of professionals oversees various aspects of property and facility management, including day-to-day operations, maintenance, tenant services, and financial management. With a focus on delivering exceptional service and maximizing the value of the property, Savills Egypt ensures that Infinity Tower operates smoothly, providing a high-quality experience for tenants and maintaining the integrity of the building.
AESG – Sustainability Consultant
AESG is a renowned sustainability, environmental, and energy consultancy firm operating globally. With expertise in various sectors, including the built environment, AESG offers a comprehensive range of services to support sustainable development. Their services include energy modeling, green building certification, environmental impact assessment, waste management, and sustainability strategy development.
AESG is actively supporting Infinity Tower in its pursuit of attaining the prestigious Platinum LEED (Leadership in Energy and Environmental Design) certification. As a renowned sustainability consultancy, AESG brings its expertise in green building practices and environmental assessment to assist with the project's sustainability goals.
AESG collaborates closely with the project team to develop and implement strategies that optimize energy efficiency, water conservation, indoor air quality, and overall environmental performance. By providing comprehensive guidance and leveraging their knowledge of LEED requirements, AESG helps Infinity Tower navigate the certification process and ensures that the project meets the strict criteria for achieving the Platinum level, the highest designation in LEED certification. Through this collaboration, AESG and Infinity Tower are working together to create a sustainable and environmentally responsible landmark.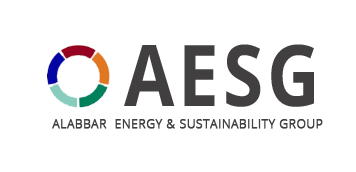 MAK Engineering Consultancy – Parking Design and Project Coordination
Design Confidence – Fire & Life Safety
Design Confidence excels in providing expert and comprehensive Building Regulatory and Engineering services to the construction industry globally. With a strong presence in Australia, the Middle East, Africa, and India, they specialize in guiding projects from concept design to construction completion. With offices in Sydney, Australia, and Dubai, U.A.E., Design Confidence combines global reach with local experience, delivering exceptional outcomes for all stakeholders.
Design Confidence played a critical role as the fire and life safety consultant for Infinity Tower. Their expertise in fire protection and safety measures ensured the highest level of safety for the building and its occupants. Design Confidence provided comprehensive guidance and recommendations on fire prevention, detection, and suppression systems, as well as emergency evacuation protocols. With a deep understanding of local regulations and international best practices, they ensured that Infinity Tower met & exceeded all fire and life safety requirements.
PWC – Financial Consultant
PwC, the renowned professional services firm, is a trusted global advisor. With a strong presence in over 150 countries, PwC offers a comprehensive suite of services including assurance, tax advisory, consulting, and deals.
One of the key areas where PwC has made an impact is in financial and strategic advisory services. They have provided valuable insights, analysis, and guidance to support informed decision-making and optimize financial performance throughout the development process of Infinity Tower.